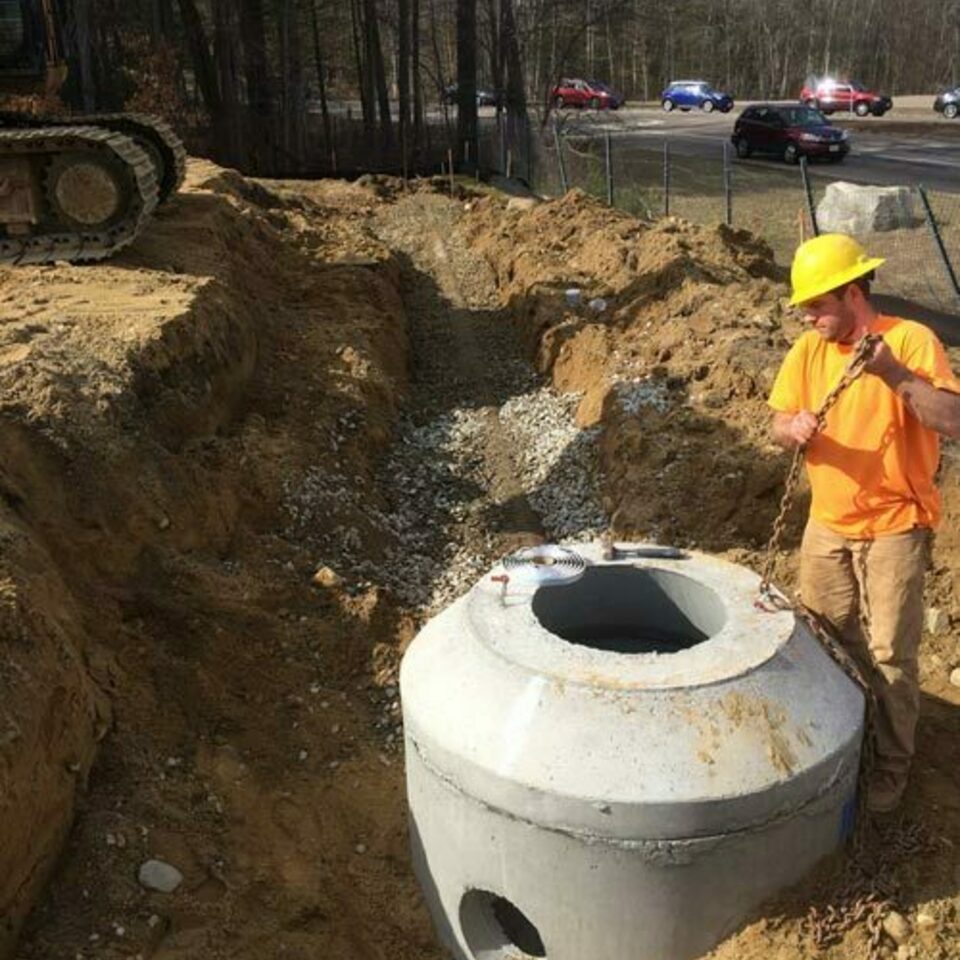 Site Work
McDougall Bros Enterprises, LLC provides all aspects of site work services. Our staff is 100% OSHA certified with years of experience with site development. We provide site work services for homeowners, investors, local builders, general contractors, and corporations. We work with clients right from the start, assisting with conceptual planning and budgeting. Once the project is underway, our customers count on us for such services as demolition, erosion controls, land clearing, stump removal, grading and foundation excavation. We also install drainage, driveways, and retaining walls on new sites and existing properties.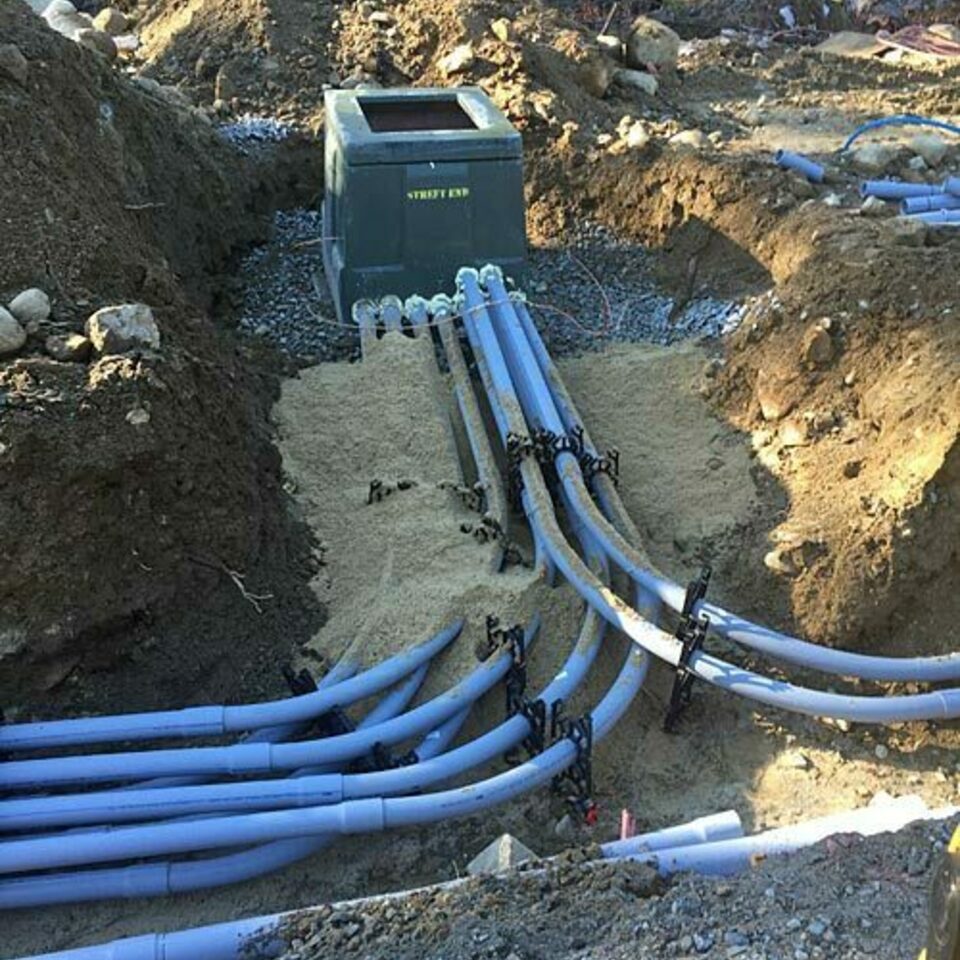 Utilities
McDougall Bros Enterprises, LLC is able to connect existing properties to municipal water and sewer services, excavate for electric and gas lines, and install new water and sewer service to properties. We are licensed as drain layers in towns throughout Southeastern Massachusetts. We coordinate all permits and inspections, test new lines, and restore any disturbed surfaces to existing condition. Safety standards are adhered to at all times. We accept emergency service calls to spot repair or replace waterlines and sewer lines if service is disrupted.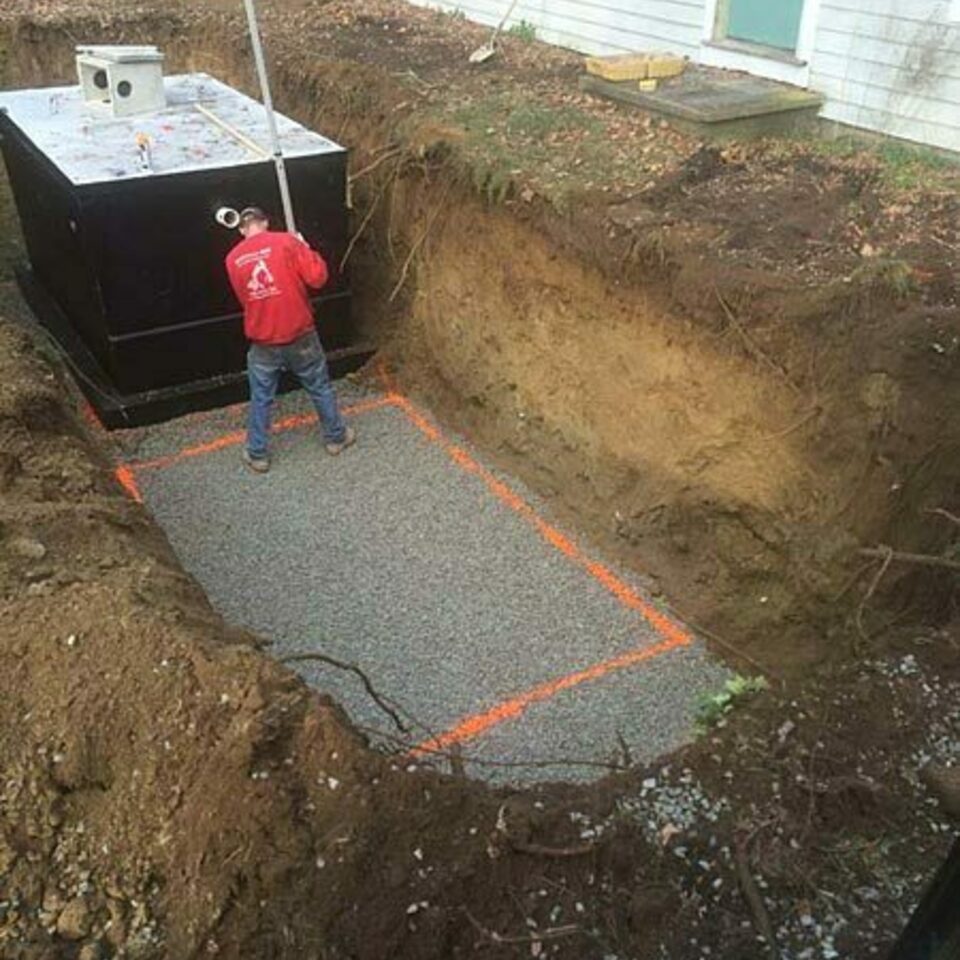 Septic
McDougall Bros Enterprises, LLC specializes in installing and repairing septic systems for residential and commercial properties. We are licensed to install and repair septic systems in towns throughout Southeastern Massachusetts. Our staff is trained and certified in installing systems using the latest wastewater technologies. Once hired, we coordinate each septic system project from start to finish. We are responsible for obtaining permits, scheduling inspections, ordering materials, installing the system and leaving the property clean and in beautiful condition. Our staff is often complimented on their professionalism, efficiency, and cleanliness while on the job.
We Provide The Best Service In Industry
REQUEST A CALL BACK TODAY!